Your refund is waiting.
New! NETFILE your taxes in a single click (no uploading or downloading extra files).
TurboTax Online 2014 is coming in mid-January!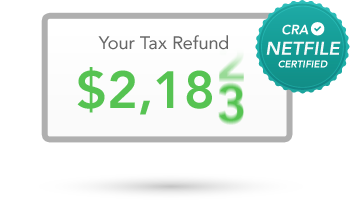 Want extra help along the way?
We're here to address all of your tax questions and concerns.
TurboTax Free 2013
File free for income-only returns.
Made for Canadians with only income to claim. TurboTax has helped millions of Canadians with only income to claim file free.
TurboTax Student 2013
Optimize your student deductions.
Made for students who paid tuition in 2013, TurboTax Student Edition is an easy, FREE way for students to file their tax returns.
Are you a senior?
Optimize your pension income, medical expenses, donations, and more.
All TurboTax Online Editions are designed to help you complete your tax return, regardless of your tax situation.
All TurboTax online editions include the following features and benefits: