All TurboTax software products for tax year 2015 are NETFILE1 certified.
Get your refund fast when you file through NETFILE.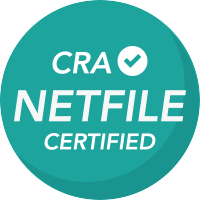 The Canada Revenue Agency (CRA) will be performing system maintenance and updates resulting in service interruptions to some online features. From June 21-27, Netfile will not be available. If you intend to submit your return during this time, you will be required to print and mail your return to the CRA. From June 25-27, Auto-Fill My Return and the ability to access your data via the CRA's website will be unavailable.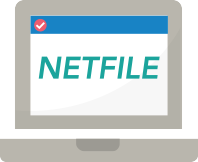 With TurboTax, it's easy to file through NETFILE.
Your tax return is securely submitted directly to the CRA with just one click
You receive an instant notification with your CRA transmission confirmation number for your records
You'll get your refund fast - in as few as 8 business days!
Ready to try TurboTax Online?
NETFILE limits the number of returns you can file to 20 max.
The CRA limits all NETFILE-certified tax preparation software products in Canada to a maximum of 20 returns filed per computer or online account, regardless of your income level.
Preparing more than 20 returns? File with EFILE.