Start with Standard,

our most popular product.
TurboTax Standard covers 100s of common deductions, like:
RRSPs
Medical expenses
Donations
If you find you need more advanced features – such as claiming rental, self-employment or investment income – TurboTax will give you the option to unlock those features as you go. (Additional fees may apply.)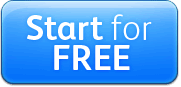 Looking for TurboTax Premier or Home & Business?