Taxes done smarter for every situation.
Do you have a TurboTax account?
Yes, I'm returning
Great! Let's get you signed in so you can start or continue your 2016 return.
No, I'm new
No problem! Let's find the right TurboTax Online version for you.
Okay.
Before we begin, how comfortable are you doing your own taxes?
Alright, now let's get to know you better.
Do any of these apply?
Last one
Do you have any of the following?
Looks like you and TurboTax are a perfect match!
Import your tax info in just a few clicks
Our Auto-fill My Return feature grabs the tax information in your CRA My Account - no more waiting for tax slips to arrive in the mail, and no more trying to decipher how to use them.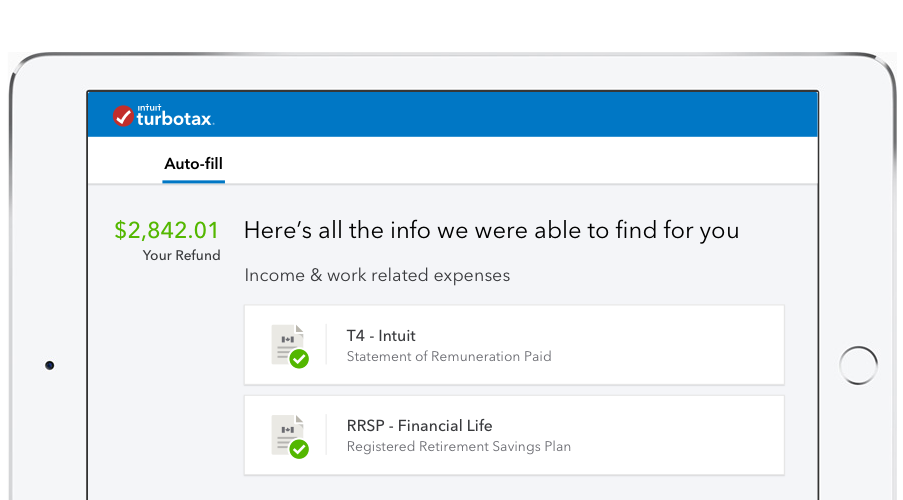 File with confidence
Be confident your taxes are done right. We run a comprehensive review of your tax return before you file and walk you through any changes to make sure nothing gets missed.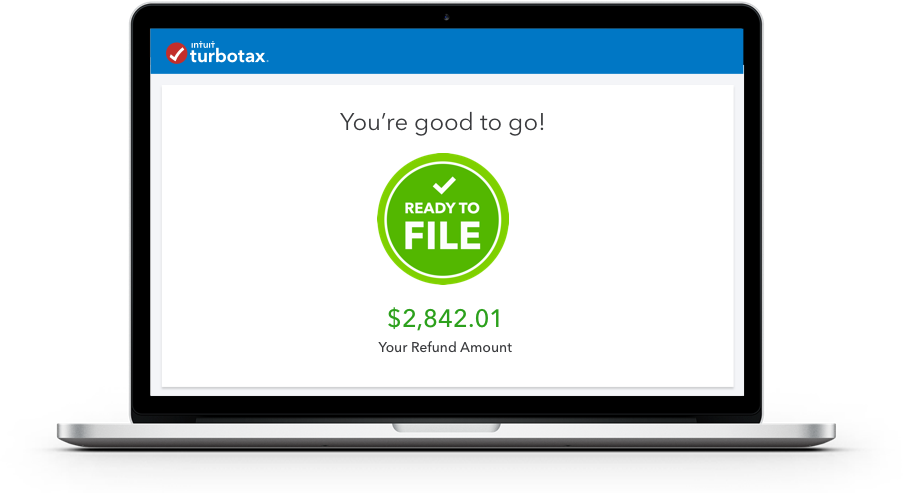 Get your maximum refund - guaranteed
Get your maximum refund
If you get a larger refund or smaller tax due from another tax preparation method, we'll refund the TurboTax purchase price.2
100% accurate
Our calculations are 100% accurate and your taxes will be done right, guaranteed, or we'll reimburse you any CRA penalties.3
NETFILE certified
Your tax return is securely submitted directly to the CRA with just one click. You'll get your refund fast - in as few as 8 business days.4
Get your maximum refund - guaranteed
Get your maximum refund
If you get a larger refund or smaller tax due from another tax preparation method, we'll refund the TurboTax purchase price.2
100% accurate
Our calculations are 100% accurate and your taxes will be done right, guaranteed, or we'll reimburse you any CRA penalties.3
NETFILE certified
Your tax return is securely submitted directly to the CRA with just one click. You'll get your refund fast - in as few as 8 business days.4
Looking for TurboTax Download? (PC only)
Find a TurboTax Download for you