Add Audit Defence to TurboTax Business Incorporated
Concerned about a business tax audit? Add Audit Defence, and get a tax pro on your side in the event of an audit.
Because even accurate tax returns may get audited.
No matter how you complete your business taxes, there's always a chance that the CRA may audit your return. That's why TurboTax is now offering Audit Defence by Canada Tax Resources, Inc. to people who use TurboTax Business Incorporated for their business taxes.
With Audit Defence, you'll get the peace of mind that comes with full-service representation by a tax specialist... so you never have to meet with the CRA alone. The Audit Defence tax specialist will not only represent your business in the case of a corporate tax audit but will also help you though pre- and post-assessment reviews of your T2 corporate tax return and of any of your supporting documents.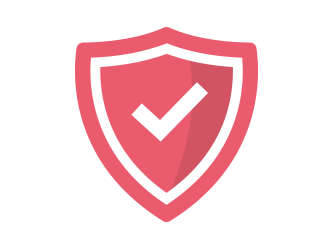 Knowledgeable experts you can trust
TurboTax works with Canada TaxResources Inc., the largest income tax Audit Defence team in North America with a history of defending Canadian taxpayers for over 25 years.
Adding Audit Defence is easy
After you purchased TurboTax Business Incorporated, you can choose the Audit Defence option from within the product. Just follow the on-screen prompts.
Purchase Audit Defence for $49.99
Audit Defence can be purchased within TurboTax Business Incorporated for a flat fee of $49.99 + tax.
Get Audit Defence for your TurboTax Personal return
Need to manage a personal tax audit? We've got you covered. You can add Audit Defence to TurboTax personal online and download tax software too. Get the advanced knowledge you need to manage a business tax audit - for just $49.99 per return.
Learn more about Audit Defence for TurboTax personal returns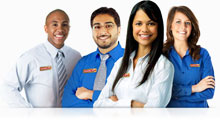 More than peace of mind. TurboTax Audit Defence puts experienced reps in your corner.
Audit Defence representatives are experts in working with the CRA and defending taxpayers from tax agencies. If your business gets audited, your rep will:
Work on your behalf to defend your business return to the CRA - through the highest level of appeals
Review your tax return for problem areas, and review your related documents
Correspond with the CRA for you
Schedule & attend all audit appointments with you
Even if your business is not audited but you receive correspondence from the CRA, simply call up Canada TaxResources Inc., and they'll help you make sense of your position.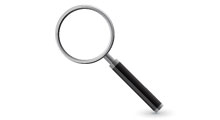 Why Would the CRA Audit You?
In Canada, we have a tax system that's based on self-assessment of income & expenses... which keeps you in-the-know and more in control of your tax return, but which also means that the CRA needs to review tax receipts from time to time.
The CRA does routine and 'red flag' tax audits - so some tax audits are just impossible to avoid. Filing your return honestly and using TurboTax Business Incorporated to check your return for errors is a big step towards protecting you in the case you do get audited randomly.
NOTE: Audit Defence is not available to residents of Québec.

Praise for Canada TaxResources Inc., providers of Audit Defence
"Just a short note to let you know how much I appreciate your expertise in handling our audit earlier this year. Believe me, I have certainly recommended your agency to my friends. Most of them could not believe that a person could go through a 3-year audit and end up not owning a cent to the goverment's money managers!"