Free Tax Software from TurboTax Canada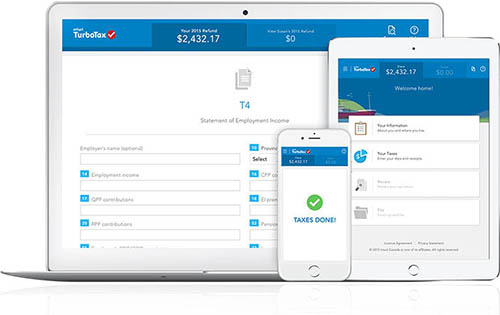 From the creators of Canada's #1 tax software, TurboTax Free is the newest addition to the TurboTax family of products . This free tax software is ideal for simple returns and allows you to prepare and file your return quickly and easily from your phone, tablet or computer.
TurboTax Free is self-guided which means you have the control. The powerful search feature allows you to quickly find all of the forms and schedules that apply to your own personal tax situation.
Get Started with TurboTax Free

Free for All Tax Situations*
From students to seniors and everyone in between, TurboTax Free has you covered. Unlike some other free tax software, TurboTax Free has no income caps or restrictions for age or income type. This free income tax software has all the forms and schedules you'll need to get your taxes done right.
TurboTax Free is 100% free. There are no hidden costs or donation requests – free means free. Read more...

Four Simple Steps
Tired of clicking through screens that don't apply to your tax situation? With TurboTax Free, you can prepare your return your way with just four simple steps:
Enter your personal details.
Input your tax information.
Review your entries.
File your return.

Auto-fill My Return with TurboTax Free
(COMING SOON)If you're a CRA My Account holder, preparing your return is even easier. Auto-fill My Return allows you to load your most up-to-date tax info directly into the proper spots in your return. With a few clicks, you can load your T slips for employment, pension, or interest amounts, RRSP contributions and limits, and carryforward amounts for tuition and unused losses. Why fill in box numbers when you can Auto-fill it instead?

Do Your Taxes Anytime, Anywhere
Think you don't have time to do your taxes? With TurboTax Free, you can get your taxes to go.
TurboTax Free allows you to seamlessly switch between your devices and securely pick up right where you left off when it's convenient for you. You can start your return on your phone and finish on your laptop. Or begin on your tablet and finish on your PC. Make doing your taxes fit your lifestyle with TurboTax Free. Read more...

Up to Date on All Credits and Deductions
TurboTax Free contains all the federal and provincial forms you need to get your Canada income taxes done including the newest credits and deductions. From the Family Tax Cut to the now-refundable Children's Fitness Credit, find all your deductions with TurboTax Free. Checklists for:Students ,Dependant Credits,Seniors and Investors

100% Accurate Calculations Guarantee
We guarantee our calculations are 100% accurate. If you pay a penalty because of a TurboTax Free calculation error, we will reimburse you the penalty and interest.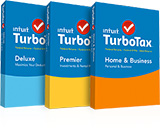 Is TurboTax Free for me?
TurboTax Free is ideal for simple returns. If your tax situation is more complex or you'd like expert guidance along the way, try one of the other products in the TurboTax family. TurboTax Standard, Premier, and Home & Business versions provide step-by-step instructions, search for missed deductions and double-check your return for money saving opportunities before you file.
* TurboTax Free doesn't support Québec tax returns or Form T1163/T1273 AgriStability/AgriInvest.